News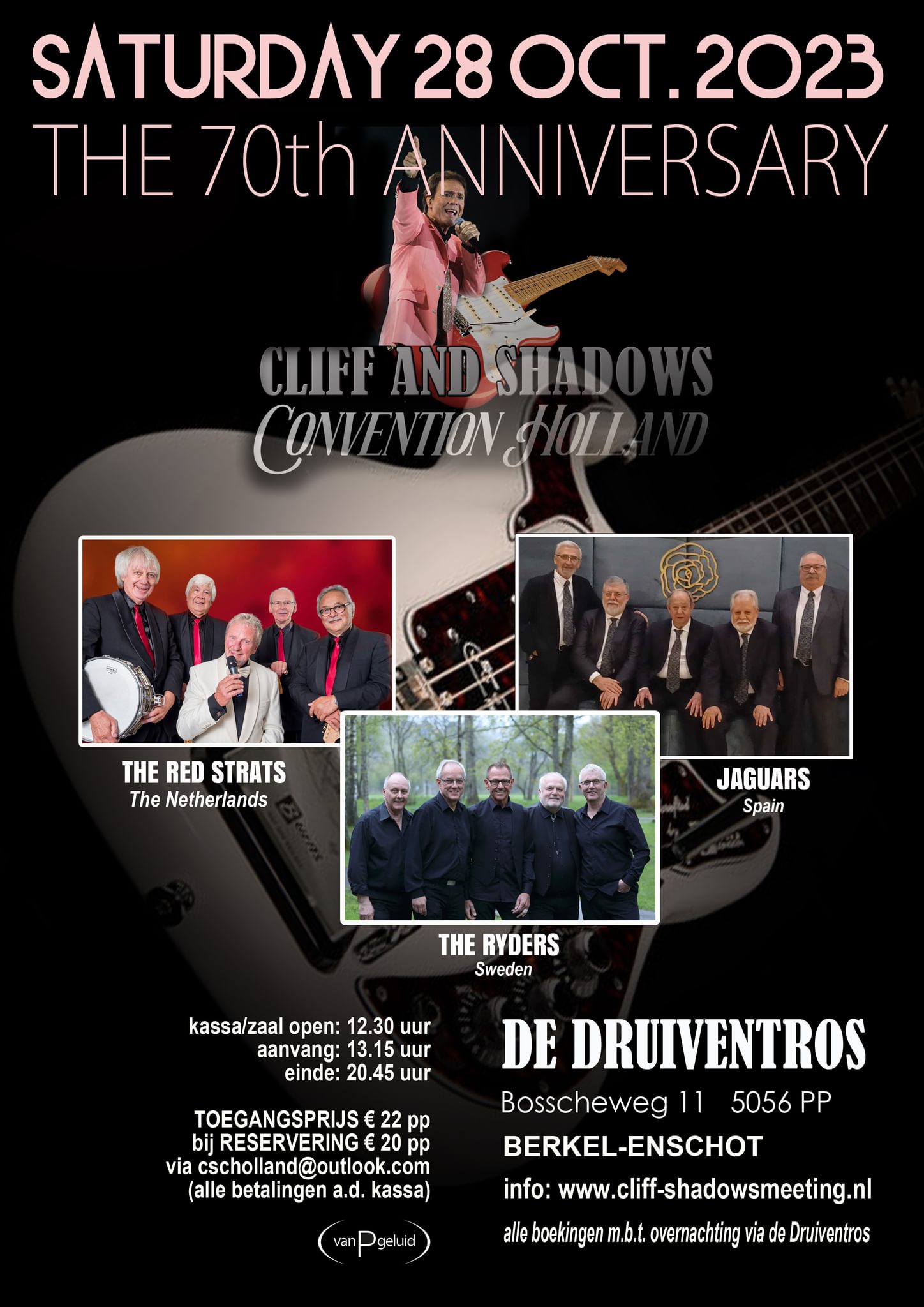 THE RYDERS to Holland 2023!
THE RYDERS, The Red Strats and The Jaguars will play at the
70:th Cliff Richard & The Shadows Convention in Tilburg, Holland on
Saturday October 28 2023.
Hotell De Druiventros in Berkel- Enschot (Tilburg).
Tickets: 22 EUR, pay on entrance
Preorder of tickets via email cscholland@outlook.com : 20 EUR
---
New CD!!
35 YEARS ON THE ROAD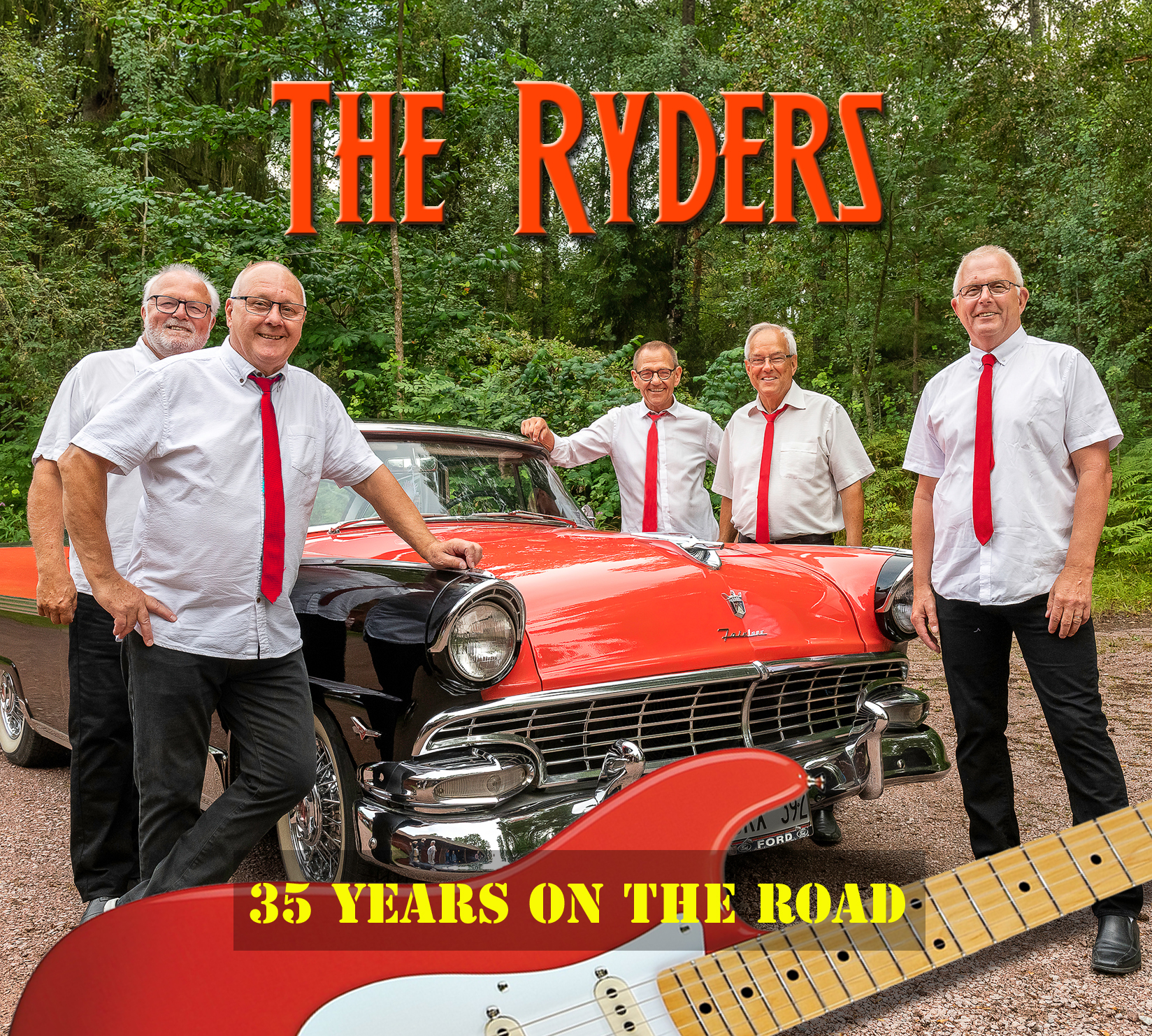 More info and Order the CD HERE
---
---
---
---
---

---
---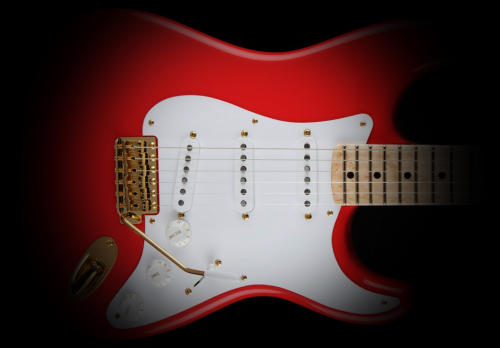 ---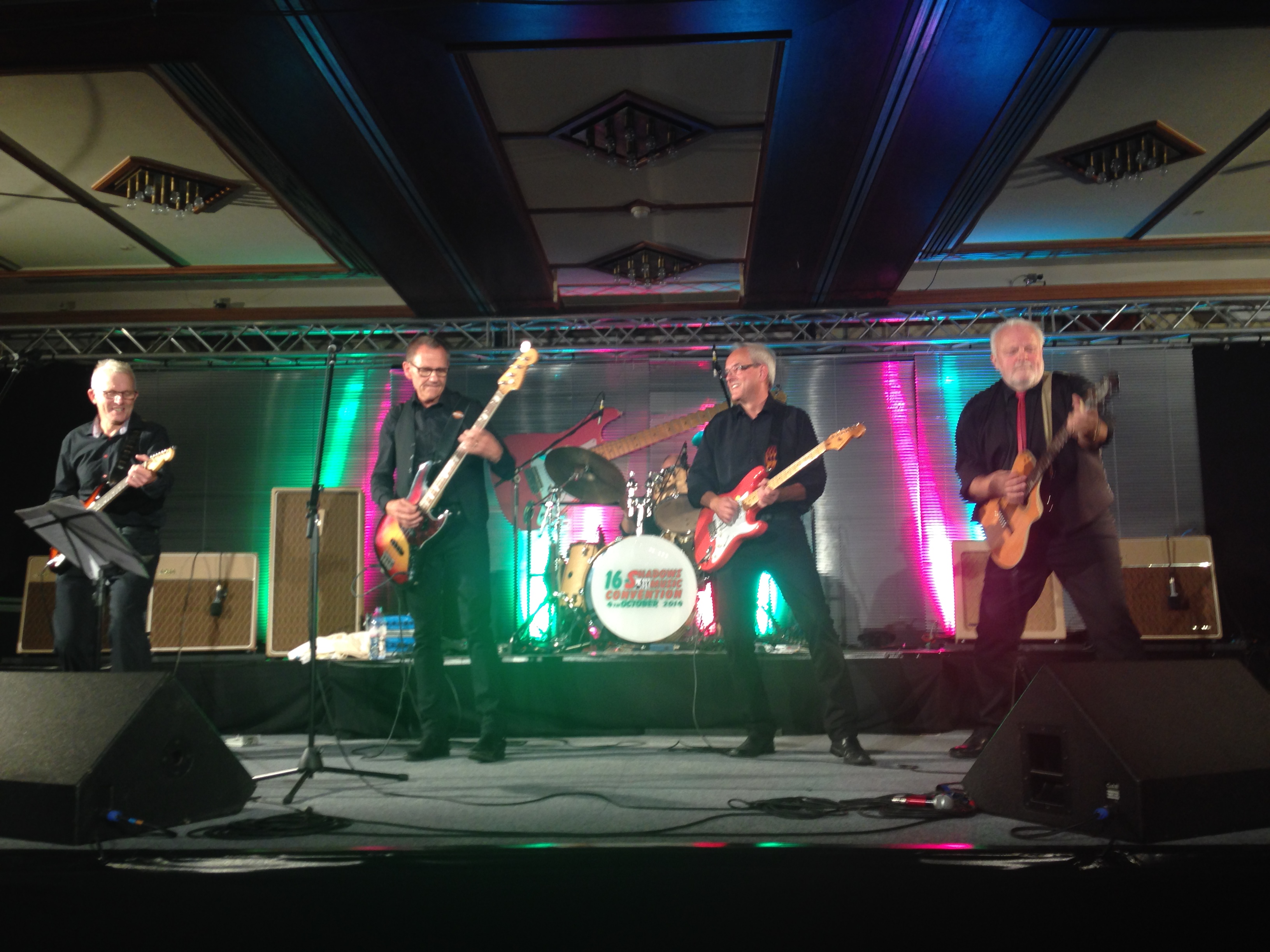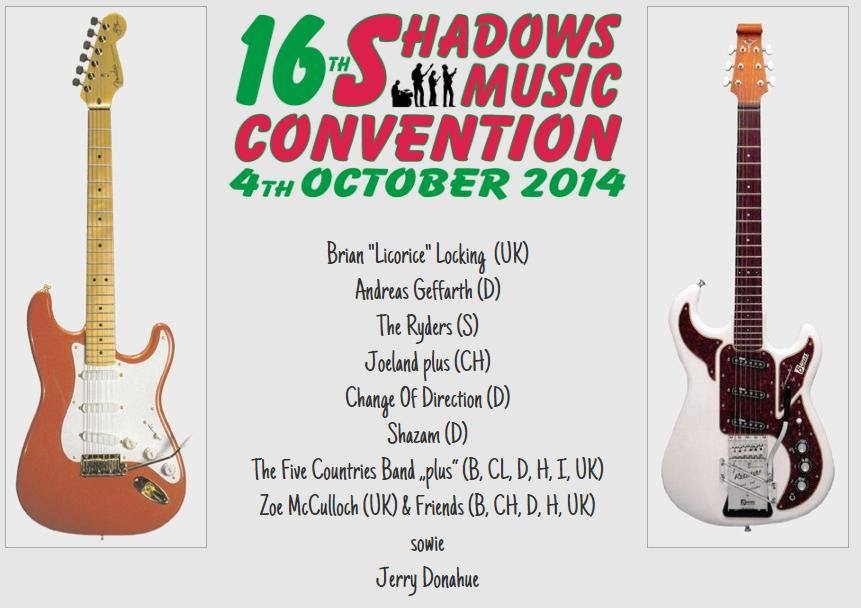 ---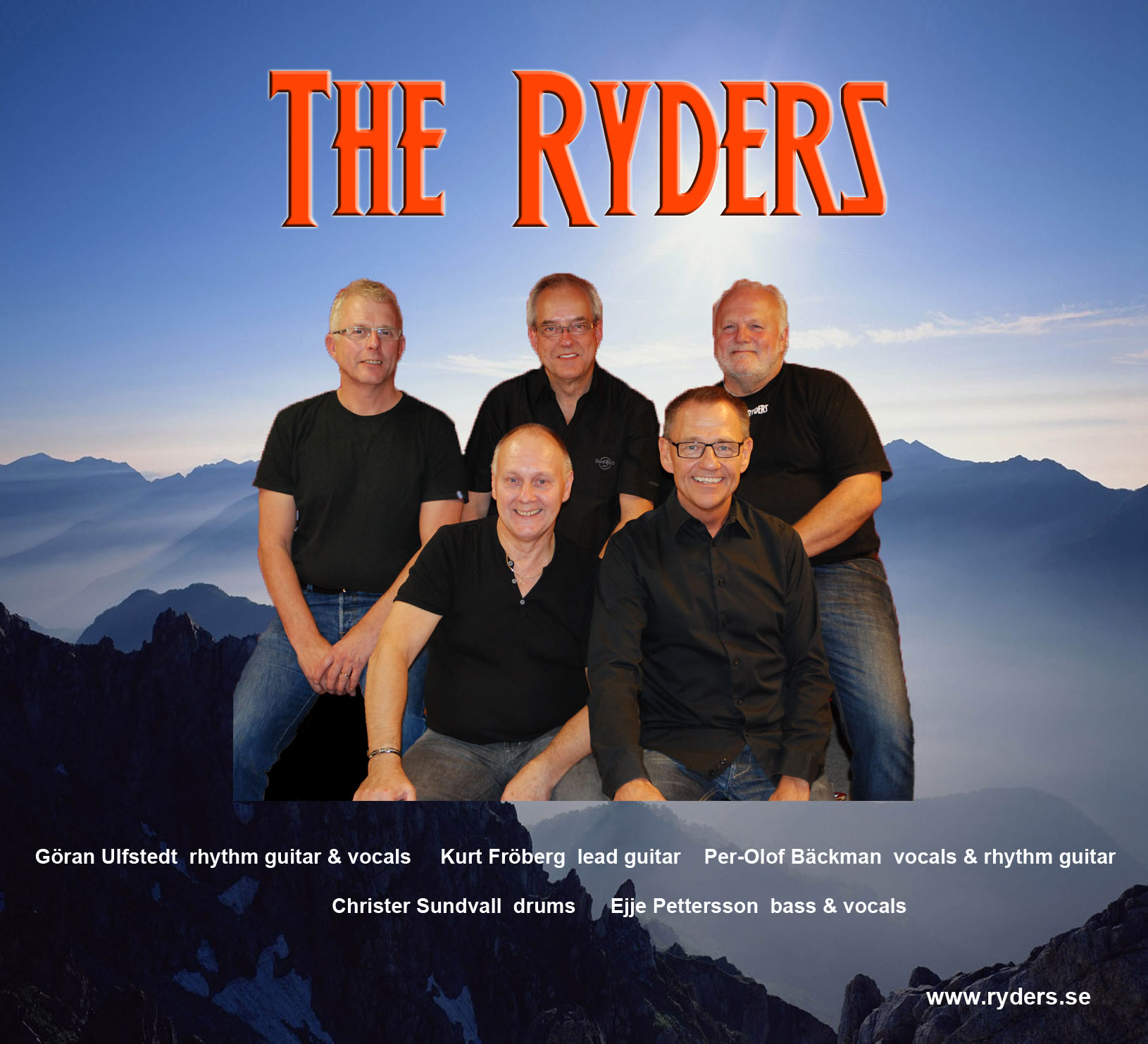 ---
THE RYDERS played in Denmark
at ShadowDania in Nyborg Sept 7 2013
See some videos HERE
---
THE NEW CD!!!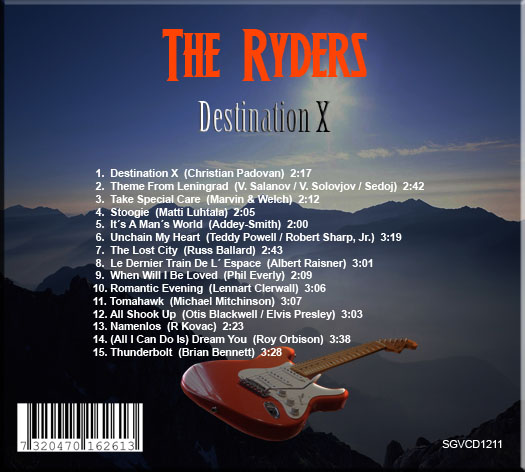 Released Nov 17 2012
Order it from HERE
Video clips with the tunes HERE
CD review by Robert Silverstein / mwe3.com
---
THE RYDERS played in Finland
Friday June 29 2012
Viikinsaari, Tampere
Saturday June 30 2012
Nastola Rautalanka Festival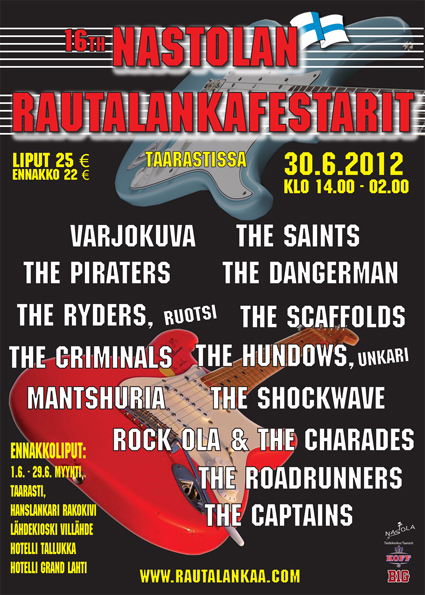 ---
MORE local gigs are found on the Swedish page
---
THE RYDERS played at
Cliff & Shadows International Fan Meeting
in Holland, Tilburg
April 9-11 2010
More info HERE
Watch videos on YouTube HERE!
---
THE RYDERS played at
ShadowDania
Sept. 5 2009
Nyborg, Danmark
More info HERE
New!!! Pictures HERE New!!!
---
THE RYDERS played at
Rautalanka festival,
Nastola, Finland
June 28 2008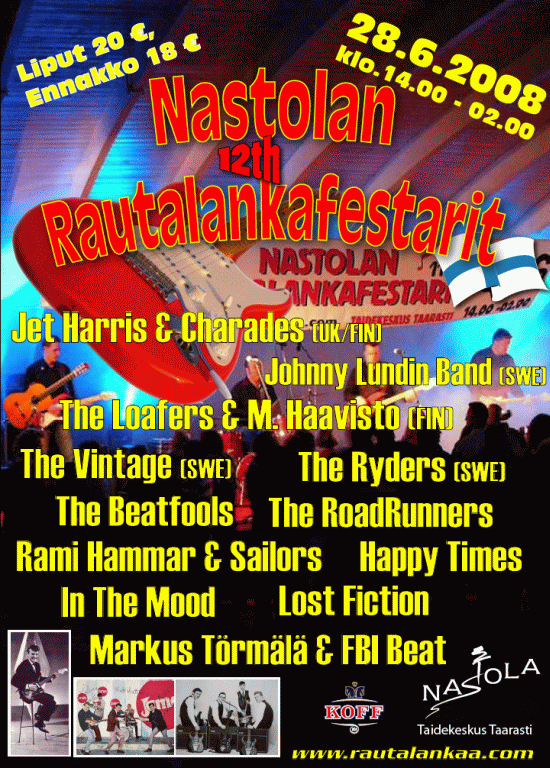 ---
THE RYDERS played at
The Spotnicks festival
May 24 2008, in Lerum, Sweden

Some pictures HERE
Listen to some recordings from the festival!

Recorded on MiniDisc by Åke Hammarin
Stoogie
Theme From Leningrad
Nahmenlos
W

Watch videos on YouTube!
---



Latest CD from Oct 2007!

More info HERE!
---
THE RYDERS played in Germany
Shadows Music Convention
Verden
October 6 2007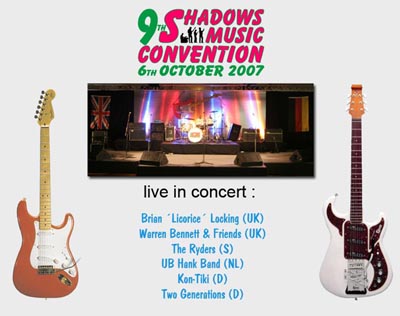 ---
THE RYDERS played in Finland!
Tube Park Festival
Lahti
January 26 - 27 2007


---
THE RYDERS played in Denmark
ShadowDania
Nyborg
April 14 2007
---
THE RYDERS played in HOLLAND
We performed at the
International Cliff Richard & The Shadows Fanmeeting
in Tilburg April 1 - 2 2006